Posted by
May 26, 2016
in
Healthcare
|
0 comments
on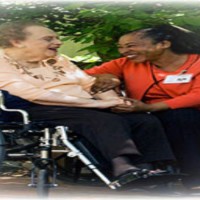 Balancing the benefits of keeping elderly patients in their home or the attention and support offered through a nursing home or assisted living facility can be difficult for the family. Knowing if in home nursing care or residential care is the best option for the senior requires a careful look at the senior's ability, wishes and their safety and medical needs.
Often the family has very legitimate and real concerns about the safety of their parent or loved one. This is particularly true for a single senior where concerns about health, personal care, monitoring of medications or the risk of an accident or fall creates a constant source of anxiety for the family.
Adult children may only see the options as either placing the elderly parent in a nursing home or assisted living facility or having the parent live with them. However, there is a third option that provides for independence for the senior, but also ensures they are monitored and have someone available as needed to address health and companionship concerns.
Home Support
With in home nursing care a licensed nurse will meet with the client in his or her own home and setting. The family may also be present at this assessment. This initial meeting will allow the nurse to develop a plan of care based on the senior and information from the family. This time allows the nurse to complete a care assessment of the individual and also determine what the care needs are based on current levels of independence and functioning.
Based on the needs of the patient, a plan will be developed to provide support as needed. This can include meal preparation, medication monitoring and reminders, light house care duties, medical care, companionship and support for the client to get to and from appointments and to complete errands.
Staying in the Home
Many seniors want to be able to continue to live in their homes and live independent lives without support from their adult children. They don't want to feel they are imposing or creating a burden on the family.
With qualified, trusted and experienced in home nursing care the senior can maintain their level of independence and continue to live on their own. The family also has the assurance the loved one is cared for and supported, relieving the stress and concern in trying to respect their elderly parent's wishes to remain in the house while also ensuring they are safe.
In the Maryland and DC areas, Capital City Nurses provide qualified and exceptional in home nursing care to meet the needs of their clients and families. To see more, visit us at www.capitalcitynurses.com. You can connect with them on Facebook for more updates!
Add to favorites