Posted by
May 23, 2017
in
Interior Designer
|
0 comments
on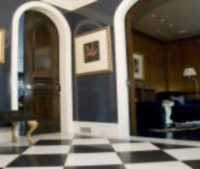 Believe it or not, in the world of interior design there is no "secret rule book" that only designers have access to. Creativity is the name of the game, and this is what helps create the amazing spaces you see in magazines, on television and Pinterest. The good news is, while there are no hard and fast rules regarding décor and your space, there are some tips that may help you improve the look of any room in your home. Using the tips here will help ensure you get an amazing, comfortable space that meets your needs.
Choose Your Paint Color Last
Many people believe the first thing they need to do when decorating or redecorating a space is choosing the paint color. While this may seem logical, it is not the best course of action. There are thousands of different paint colors with different shades, tones and tints with each one looking different depending on the area where it is used. A great interior design tip is picking a paint color that complements your rug, artwork, upholstery or anything else in the space.
Give Your Furniture a Bit of Breathing Room
You may be tempted to crowd your room; however, this is typically never a good idea. Being able to maneuver in the space easily helps your rooms flow and feel comfortable, regardless of how many people are in them. Instead of spending more money on a lot of furniture, consider buying fewer higher quality options that will really stand out.
When it comes to interior design, you can create an amazing space with the tips highlighted here. You also have the option of hiring a professional if you don't think your design skills are up to par. Keep this in mind when you are decorating or redecorating any room in your house.
Learn more about how to decorate your space by visiting Zoe Feldman Design, Inc.'s website. You can also follow them on Twitter for more updates.
Add to favorites