Posted by
Mar 16, 2016
in
Aluminum Supplier
|
0 comments
on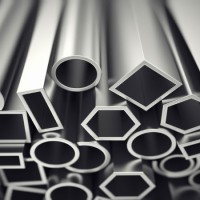 Aluminum is seeing a great deal of use in industry today. For example, many businesses are realizing the value aluminum provides and you will see 2024 and 6061 aluminum square bar used in many applications. However, there is a difference between these two alloys and it is important to be aware of all the differences, so you can choose the right materials. Let's take a closer look at the properties of each of these aluminum alloys.
2024 or 6061 Aluminum?
To create 2024, copper is the most important alloy. 6061 is made with mostly magnesium and silicon. Both metals are easy to work with. In fact, if you were trying to decide between 6061 aluminum square bar and 2024, workability is about the same.
Welding
When you need quality aluminum bar products which can be welded, 2024 is not the best choice. In fact, it does not lend itself well to welding. However, using a process known as friction welding, 2024 can be welded in some cases. 6061 aluminum square bar is the right choice if you need to weld your materials. 6061 is one of the most common aluminum alloys used for welding purposes.
Corrosion
Aluminum has a natural resistance to corrosion. However, it makes a big difference which alloy you choose, because some are much better for resisting corrosion than others. 2024 is not known for its excellent anti corrosive properties, and may not perform well in harsh environments.
6061 aluminum square bar is the best material to use if you want something with very good resistance to corrosion. Due to its excellent corrosion resistance, you will see 6061 in a great deal of marine applications because it performs well in saltwater environments. It is also used in agricultural applications and for structural components.
Strength
If you are looking for an aluminum alloy with very good strength, 2024 wins out against 6061 aluminum square bar. 2024 is often used in aircraft applications because it is relatively strong for its weight. In fact, its weight to strength ration is excellent. You will also see 2024 in the aerospace industry. This is not to say, 6061 isn't strong. It just doesn't have the strength factor you will find in 2024.
So Which One Should You Choose?
Both 2024 and 6061 aluminum square bar are excellent products. If you want a metal easy to work with and machine, you could use either one. However, when you need aluminum which can be welded and will hold up in the harshest of environments, 6061 is by far the best option. Yet, when it comes to brute strength, 2024 is the better choice.
Add to favorites