Posted by
Aug 9, 2016
in
Lawyers
|
0 comments
on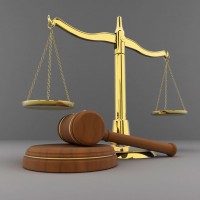 Unfortunately, there may come a time when financial or legal troubles occur and the home is put at risk. In many instances such as these, it is wise to hire a lawyer to handle the Foreclosure in Topeka KS. Here are a few examples as to when this may be a good idea.
1. If there are a defense and the house is still something that is wanted to be kept, a lawyer will most certainly be needed. Foreclosures can be very technical, and it not advisable to try and mount a defense in court without legal assistance. The banks have highly-skilled and trained lawyers fighting for them. The common homeowner does not know the law as they do.
2. Loan servicers are required by state law to follow extremely detailed procedures with very little exception. An experienced foreclosure attorney can spot any mistakes that the servicer may have made and attempt to get the case dismissed.
3. If a mortgage has been securitized and bundled, the party was alleging that they own your loan actually can have a very difficult time proving this. If the party cannot prove beyond a shadow of a doubt in a court of law that they own the loan outright, the attorney may be able to get the case thrown out of court.
4. If there have been fiduciary errors on your account that are serious and are the fault of the loan holder, the attorney can spot these. It is not unusual for a loan servicer to misapply funds, not credit payments properly, or to charge unacceptable or even illegal fees.
5. If a person is active in the military, they have special protections under the Servicemembers Civil Relief Act. Generally speaking, if a service member obtained a mortgage before becoming an active duty member, they could not be foreclosed upon except in very exceptional circumstances.
To get more information for fighting a Foreclosure in Topeka KS, Click here to look for a lawyer in the area where the home is located. There is no reason to just lie down and let the bank run roughshod. Fight for the home to retain it.
Add to favorites