Posted by
Feb 24, 2016
in
Law & Legal
|
0 comments
on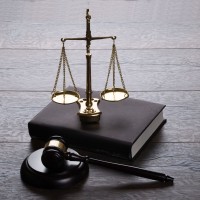 There are both state and federal lemon laws that provide recourse to the buyer of a car that does not meet the expected standard for quality and performance. The term "lemon law for car" has a somewhat different meaning from one state to another but in general if the car cannot be repaired after a certain number of attempts or the car is in the shop for a certain number of days, the consumer can demand either a replacement or a refund.
The federal version of the lemon law is based on the Magnuson-Moss Warranty Act which was enacted in 1975, as it is a federal law it applies to everyone in all fifty states. The states all have their own lemon laws; they vary considerably in what vehicles they pertain to and the policies for pursuing a claim. Some state laws for example cover leased vehicles while others don't; some cover used cars while others don't. State lemon laws often are more expansive and encompassing that the federal statute which only focuses on mechanical defects.
The lemon law for car is usually set to exceed the protection offered in vehicle warranties. Many state lemon laws are like implied warranties which are warranties that go beyond mechanical issues but impose an assurance that the vehicle is what it is claimed to be and is fit for the purpose. The implied warranty, just as is true with the express warranty requires that the manufacturer, his agent or dealer is expected to rectify defects or face legal liability.
One common denominator with all lemon laws is that the product, in this case an automobile, must be sold with a warranty otherwise the purchaser will not have any recourse under law. When a vehicle is sold "as-is" this constitutes an express agreement between two parties; the buyer and the seller whereby the buyer assumes the risk of any defects and has no right to seek the recovery of any loss associated with the transaction.
There is always a time frame in which the buyer must make claim for a lemon vehicle; this time period varies considerably between states.
The lemon law for car does not offer relief for every reported defect, only those which reduce the resale value, impact the usability of the vehicle or, perhaps most importantly, may cause serious injury or death. The defects that are typically covered by a lemon law are those associated with the engine, transmission or brakes.
The lemon law for cars is quite different between states. The laws that apply in your state are the only laws that are of interest in the event you have a lemon car. For details of the various state laws you are invited to visit YourLemonLawRights.com
Add to favorites