Posted by
Mar 13, 2018
in
Attorney
|
0 comments
on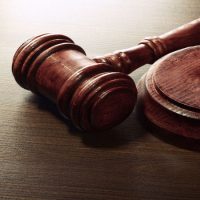 Life happens, it isn't predictable. People may move out of the state, find a better job, get remarried, or lose a job. Each of these situations may lead to a need to modify the court order from the divorce to appropriately adapt to the current situation. This is where post-decree modification comes in.
Post-Decree Modification
There are many types of modification that are possible. It might be related to child support, visitation, spousal support, or the non-adherence to a particular obligation. In some cases, your former spouse may also refuse the modification, which will mean you need to look at post-decree enforcement.
Family Law Attorneys
DuPage Country family lawyers will work closely with you to determine what your situation and needs dictate. They will then develop a legal strategy to ensure that all modification and enforcement problems are dealt with quickly. They will provide evidence for you in court showing the need for the changes due to circumstances that have arisen since the divorce decree.
Types of Modification
Below we'll explain some of the modification requests that are commonly needed:
Relocation – if the custodial parent needs to move due to a new job or other reason, they will require a court approval which will ensure the ex-spouse won't have their visitation rights infringed upon.
Child Support – If there is a situation in your life that causes you financial burden, you can ask the court to recalculate the payments you make as child support.
Child Custody – If you find that an issue is occurring which makes it difficult to handle the needs of your child and that this affects your wellbeing, a change can be made by the court to the visitation and child custody.
Spousal Maintenance – This is a rarer situation but, in some cases, spousal maintenance can be changed in favor of the spouse who is receiving it. It may be changed later, however, if they are to become remarried.
Enforcement of Decrees
DuPage County family lawyers can represent you in matters dealing with custody and support enforcement. If your ex-spouse is not doing what is required based on the divorce decree, they can help you petition the court for review. They can also help you if you are falsely accused of not taking appropriate actions based on the decree.
DuPage Attorneys in the Know
Keller Legal Services offers experienced help related to post-modification divorce decrees. To receive a free consultation, you can reach us at 630-868-3093.
Add to favorites