Posted by
Aug 16, 2017
in
Security
|
0 comments
on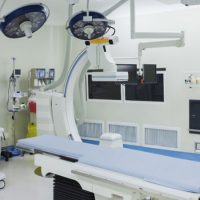 Most hospitals and healthcare facilities are large, and there are thousands of square feet of space to monitor and check all during the day and night. Even if you have a CCTV system in place, chances are it could be more efficient and could cover more areas than your current monitor. In fact, efficient low voltage systems can benefit medical facilities in many ways, and here are some important advantages to consider.
Enhanced Safety
Hospitals receive a wide range of patients, and some need close monitoring all the time. Medical facilities can benefit by putting CCTV low voltage systems in hallways and other parts of the building. This can eliminate problems like vandalism, theft, and keep false personal injury claims to a minimum. After all, slipping and falling inside a hospital may be the perfect place to make a phony injury claim.
Remote Monitoring
When you have a good CCTV system in place, you don't have to rely on a central location for monitoring video. Anyone with authorized access can enter the system online to check things out. This is possible with a laptop, desktop, tablet computers, and smart phones.
Improved Employee Efficiency
Thanks to CCTV low voltage systems, you can monitor employee activity in any area you choose. People are less likely to take extended breaks and engage in activities like horseplay when they know there is a sophisticated video system in the building.
Better Data Storage
Today's modern CCTV systems use digital video, and it's possible to store many hours of videos on computer hard drives. This allows you to keep a large video archive on hand in a relatively small amount of space. That will give you better records when you need information on past events or proof to take to court. Also, backing up data is much simpler and faster.
Add to favorites