Posted by
Jan 5, 2017
in
Attorneys
|
0 comments
on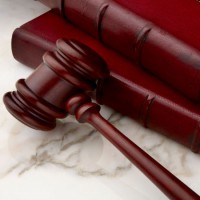 Buying a used car can be an exciting experience, especially if it's your first. But, like most consumer products, buyer beware: purchasing a car from a dealership takes some advanced planning, know-how and skill. Why? Because all too often, people get scammed and end up with a lemon. To protect yourself against unscrupulous sales dealers and avoid having to hire a lemon law lawyer, here are some things to keep in mind when buying your used car:
   * Know your budget: Before you step foot on a lot, you need to know how much you can afford. Whether you're paying cash or you have a down payment and have been approved for a loan, you have to know your price range. Otherwise, expect to be shown the most expensive cars on the lot.
   * Know what you want: Do you want a fuel-efficient car for your commute to work? Or do you need a large pick-up to tow your camper every weekend? Have a short list of 3-4 vehicles that suit your needs and stick to your plan.
   * Take the car for a test drive: This is an absolute must. Don't just drive around the block; really test the car's limits. If possible, take it on the highway to see how it handles. Make sure the radio is down so you can hear the engine; listen for any strange knocks or other noises. Take it one step further by having your mechanic look at it.
   * Know the blue book value of the car: Do your research on the car you are considering and know how much it costs used. This can be used as a negotiating tool. Also read consumer reports and read reviews of the make and model.
If you have done all of the above, and still ended up with a lemon, your lemon law lawyer can help you get the compensation you deserve. Krohn & Moss, Ltd. Consumer Law Center can protect your rights.
Add to favorites