Posted by
Feb 15, 2016
in
Moving
|
0 comments
on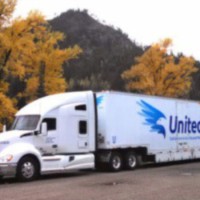 Moving is a stressful time, and hiring a professional moving company to handle your Houston move takes a lot of the challenge and stress out of a potentially difficult situation. On the day your movers are to arrive, there are some simple things you can do to make everything much easier for all involved.
Be Packed
One of the most common issues that movers face is arriving at a home on their scheduled move time to find the family still working on packing boxes and cleaning out rooms.
It is a very smart idea to schedule to be completed your packing at least a day before the date of the move. This allows you time to take a complete final check of the home, pack any missed items and be ready and waiting for the moving company on the scheduled move date.
Have Boxes Taped and Labeled
If you are using recycled or reused boxes, or even new boxes that have the traditional types of flaps for the top and bottom closures, you need to secure those sides of the boxes. By using good quality packing tape, you can prevent the bottom from falling out of boxes when they are lifted, and prevent items from spilling out the top.
Additionally, to make unpacking at the new location easy for movers, label boxes in a way that makes sense. In other words, use labels such as kitchen, laundry room, master bedroom, bedroom 1 and bedroom 2 and so on. To distinguish the bedroom numbers provide a quick basic map with each room labeled.
Keep Kids and Pets Busy
Most kids are very interested in moving day, and they love to see the movers and talk to the crew. While there is nothing wrong with this, for safety reasons children should be kept away from areas where the crew is working.
It is a good idea to keep out some games or even arrange for the children to meet the crew and then spend the next couple of hours at a friend's house. Some people even hire a babysitter to take the kids to the park or to a favorite place so they are out of the way but also having fun.
Pets, like kids, are also often really excited or even anxious about all the chaos in the home. The movers in Houston typically request that pets in homes be kenneled, kept outdoors or kept in a room the moving professionals don't have to access. This prevents pets from accidentally getting on, getting stepped on or getting tripped over.
Add to favorites