Posted by
Jun 14, 2017
in
Industrial Supplier
|
0 comments
on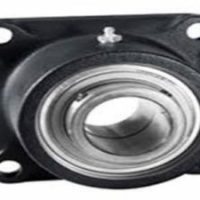 Dodge bearings have been a part of the company since its inception. For around a century, Dodge has been manufacturing high-quality products for tough industrial applications. While the company has introduced a number of popular bearings to address specific issues, one of the more popular lines in Texas has been the Dodge Type E Family. They first marketed this grouping in 1938.
The Dodge Type E Family
While not the first mounted roller Dodge has produced, the Type E Family is a favorite in states such as Texas. This includes the Type E-Xtra Bearing introduced in 1943. The bearings possess certain qualities. These include:
Pre-lubricated – usually a lithium or lithium complex base grease
Preassembled
Factory adjusted – this together with the above qualities ensures installation is easier and quicker reducing any negative impact on production levels
Possesses a V-ring seal in addition to the standard "R" seal system
XTS triple-lip seal – Found in the E-Xtra bearing, this is an additional protection against the diverse contaminants found in wet and dusty
These tapered roller Dodge bearings also are defined as being high capacity. They also boast the highest load ratings for this industry. Further improvements in the capabilities of the bearings are possible through the purchasing of certain accessories.
Applications
This type of bearing is suitable for high load applications. Many industries employ them in their machinery including
Aggregate and cement operations
Food and Beverage producers
Mining concerns
Pharmaceutical manufacturers
Paper companies
Dodge Bearings
Since their introduction in 1923, Dodge has continued to provide innovative solutions to meet the growing and changing demands of industries throughout the country. In Texas, the Type E Family is popular for its ability to provide the necessary strength, durability, and longevity required of bearings. In fact, no matter what type or family, Dodge bearings, with their ability to meet the tough environmental considerations and specifications, are a brand that continues to thrive.
Add to favorites