Posted by
Dec 7, 2015
in
Home Improvement
|
0 comments
on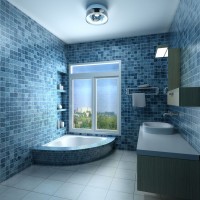 Hand dryers are a cost-efficient, low maintenance alternative to paper towels. There are no messes to pick-up off the floor. There are no clogged sink pipes, stopped up toilets or empty dispensers to worry about. If you don't know where to start when choosing the right model, this simple air hand dryer buying guide gives you a basic overview of what you need to know.
Drying Methods, Body Styles and Features
These machines use two air methods when removing water from the hands. The method you choose depends largely on what styles and features are most important to you. There are various body types of the market. The models vary by size, shape, color and material. What you select depends on the decor of the bathroom facility and personal preferences. In addition, each feature has its pro and cons.
High Speed Air
High speed dryers are growing in popularity. These air hand dryer models do the best job of blowing away hand moisture. They typically dry hands in 12 seconds or less. The devices use less electricity because of the fast drying time. Most of these dryers are automatic.
Hot Air
The hot air hand dryers are the most widely used model. Unlike its high-speed counterpart, these versions use more heat. As a result, they have higher energy consumption. Push and automatic styles are available.
U-Shape
This design is among the newest on the market. These devices are ideal for cost-consciousness businesses looking to save money on utility bills. The model uses jet stream air which quickly blows away water from the hands.
Eclipse
This model has a round body made out of vitreous enamel or steel. It's surface mounted, and it functions using a built-in automatic sensor.
Classic
By far the most common body type is the square or rectangle shape. These are typically made of steel, chrome or metal. They are equipped with fixed and adjustable nozzles. There are also models made without nozzles.
Automatic
If your focus is on reducing contamination and creating the most hygienic environment for patrons, then an automatic model is the best solution. Because users never touch it, they limit their exposure to bacteria, germs or fungus. These devices shut off automatically which also reduces energy costs.
Push Button
If you're working with a tight budget, the push button air hand dryer is the "go-to" choice. This model is less expensive than an automatic. Like the name suggests, users push a button to start and stop the machine.
There are many options to consider when buying an air hand dryer. With the variety of features and types at your disposal, you shouldn't have a problem finding the right air hand dryer for your restroom. Visit WorldDryer.com.
Add to favorites