Posted by
Apr 25, 2018
in
Insurance
|
0 comments
on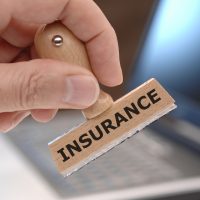 Purchasing insurance can seem a daunting chore, and the process certainly isn't one that you should take lightly! Renters insurance, homeowners insurance, auto insurance, life insurance, business insurance—it's all extraordinarily important.
Because of insurance's value in disastrous circumstances, you should dedicate some time to truly understanding the details of your insurance policies. Luckily, an insurance company like Cliff Insurance Agency makes it easy for you to gather information.
What better way to learn than to ask questions? Make your insurance education even easier by perusing this list of inquiries to ask your Madison, WI insurance company.
1. Ask your insurance agent if there is any coverage that you are overlooking. According to Consumer Reports, roughly two-thirds of Americans lack disability insurance. However, more than seventy-five percent of Americans said in a survey that they would suffer severe financial consequences if unable to work for three months. This hardship can be avoided by thinking ahead and acquiring coverage.
2. Ask about deductibles and when they will be applied. In other words, know exactly how much you will have to pay out of pocket before your insurance company will pay a claim.
3. It is critical to understand the exclusions of your particular policies. Similarly, know everything that is included! Don't blindly purchase insurance without knowing how it will or won't help in the future.
4. Of course, understand your insurance rates and premiums. Not only should you be aware of your policies in detail, but you should inquire about the breakdown of costs so that you know exactly what you are and are not paying for.
Don't forget to ask anything else that's on your mind! Insurance can be a complicated purchase with some details to conquer, but take it one question at a time. Contact Cliff Insurance Agency for more updates.
Follow us on Facebook!
Add to favorites