Posted by
Apr 30, 2015
in
Travel
|
0 comments
on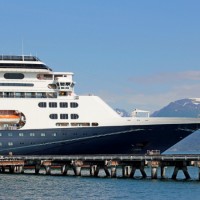 There is no doubt about it. Lake Cumberland is Houseboat Heaven. In fact, Lake Cumberland, houseboats and all that go together with this life style are a natural mix. It is no wonder at all to the area residents and those who make it their home during the summer months, that Lake Cumberland is the "Houseboat Capital of the World." It has the highest number of luxury houseboats compared to any other body of water in the United States.
Where Is Lake Cumberland?
Lake Cumberland covers 63,000 acres in Kentucky encompassing 4 major urban areas:
1. Somerset
2. Jamestown
3. Russell Springs
4. Monticello
The lake, which is among the largest man-made lake in the United States, was opended in the 1950s and has turned a number of small rural towns into tourist stops along the way to Lake Cumberland. Houseboats have become one of the major selling points for those who plan a vacation to the lake, although the region does feature several large parks and some notable historical and recreational sites.
What Is There to Do on Lake Cumberland Houseboats?
Most people arrive at Lake Cumberland with one major item on their agenda. They want to rent a houseboat. These come in many sizes and are amazingly affordable. Marinas around the lake, such as Lee's Ford Marina, rent them so you, your family and friends can enjoy a holiday cruising the 101 mile long lake. You can tie up at the marinas or scoot into one of the many coves that shoot off in various directions along the lake. From here, those who have rented Lake Cumberland houseboats can find various things to.
There are many pastimes you can indulge in while on Lake Cumberland. Houseboats offer a jumping off point – in more ways than one, for a variety of enjoyable past times and activities. Among the most popular ones are:
* Rafting – Toss a raft out into the water and float down a nearby river this way. Pull in at a nearby town and go shopping or simple explore
* Swimming – Use a raft to dive off into the water then lie on it and soak up the sun
* Sliding – Many Lake Cumberland houseboats come with a slide from which you can slide into the water
* Fishing – Throw a line over the side of the boat or raft and see what nibbles
* Relax – Sail down the lake or soak in a hot tub – many Lake Cumberland Houseboats sport them
Enjoy Life – Lake Cumberland Houseboats Guarantee It
If you want to really enjoy life, head to Lake Cumberland. Houseboats are the way to tour and enjoy everything that summer and Lake Cumberland can offer you. You can even come during the Off Season and find the quiet pleasures that Lake Cumberland, Houseboats and the peace that comes when the tourists are gone, can bring you.
If you are interested in embracing the life that renting one of the famous Lake Cumberland Houseboats can give you, talk the professionals at Lee's Ford Marina. They will not only provide you with quality houseboat sales and rentals but can put you up for the night or week, feed you, provide you with provisions and offer both boat repairs and boat slips. A true one stop shop for most of your boating needs, Lee's Ford Marina is the place TO GO on Lake Cumberland.
Add to favorites