Posted by
Aug 25, 2015
in
Lawyers
|
0 comments
on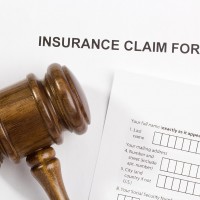 In the world of insurance, an insurance lawyer is called upon to play many roles. Overall, he or she can specialize in one of three areas of regulations:
1. The actual business end of insurance
2. The exact content of insurance policies
3. Handling of claims
It can also be looked at in terms of two potential clients: the insurance company and the insured. Whichever path is selected, it is up to the insurance lawyer to carry out the letter of the law
Working for the Insured
An insurance lawyer may work for those who have been insured. In this capacity, they are often hired to support the claims made by them against the insurance company. It usually focuses around the decision of the policy holder's agency to deny them their claim. The claim can be the result of many things that result in personal injury and/or damage. Among them are:
1. Vehicle accidents
2. Personal injury of different types
3. Hurricanes
4. Fires
5. Theft/Burglary – homes, car, boats etc.
6. Burst Pipes
7. Wind Storms
8. Water Damage
The job of the insurance lawyer is to make certain his or her client receives the best legal representation possible. The intent is to make sure the insurance companies pays the compensation required by law.
What Does an Insurance Lawyer Do?
When it comes to defending the rights of his or her client, an insurance lawyer needs to be aware of all the facts of the case. He or she not only has to be cognizant of the law but has to have gathered the facts, data and all pertinent information to support the client's claim. As a professional, it is very important to:
1. Gather information and other facts
2. Decipher the information
3. Communicate the findings to the client (and the court, when necessary)
4. Make certain everything is submitted to the right party on time and complete according to the specific laws of the applicable state
5. Represent to the best of his or her skills the case of the client to the insurance agency and the court
6. Work with the client to ensure they know what to expect and how to handle it
Through the entire case, an experienced insurance lawyer will keep on top of changes in the law and the status of his or her client.
Hiring an Insurance Lawyer
Insurance companies may deny a claim made by one of their policy owners. They may also decide to decrease the amount of money to cover the costs of damage and personal injury. This leaves the client with little options. The decision needs to be made at this point to contact a lawyer.
In fact, by hiring an insurance lawyer, a policy holder stands a better chance against the insurance company. The agency already has insurance lawyers working for them. This is the best method open to a policy holder to even the playing field. In fact, by hiring the right insurance lawyer – one who is respected, reputable, experienced and knowledgeable, the client will find they have someone on their side who will work hard to ensure they receive the type of compensation they deserve.
Add to favorites