Posted by
Jun 4, 2015
in
Health & Beauty
|
0 comments
on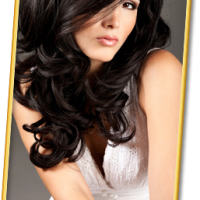 If you're looking for a new hairstylist to give you your dream hairstyle, you should be willing to put in a little time and effort to find The Best Salon possible. Bad haircuts are something almost everyone experiences, but if you follow a few tips, you can find the right hairstylist for you and avoid any future hair disasters.
Find your stylist/salon
The first thing you should do is check the online reviews for all salons near you. There are plenty of sites like Yelp, Google reviews, or even Facebook to help you determine customer satisfaction.
Another method is to ask someone you know whose hair you like where they go to get it done. A bit bolder method would be to stop people in a mall or public place whose hair you think looks amazing and just go up to them and ask who does their hair. Chances are they'll be flattered and will be more than willing to share.
Have a plan and communicate it
The worst haircuts and colors typically happen because you don't communicate your desires. If you go in without a vision or plan, you're basically giving the stylist a free rein to do what they want, and that can often end with undesirable results. Always bring several pictures of the hairstyle you're going for. If you try only to verbalize what you want, it may not match what the stylist thinks you want. Pictures make it very clear.
Have a consult
Even if you know exactly what you want, you should still sit down for a consult. The stylist will know what cuts and colors suit your skin tone and face shape and will work with the texture of your hair. There is a chance that your vision of what you want simply won't be able to be realized, so you need to have that explained. Take what the stylist says seriously.
The cut
During the cut, don't sit silently if it's going in a direction that you don't want. Tell the stylist that it isn't what you had in mind and be firm about it. A skilled stylist will be able to correct the cut into what you really want.
With these tips, you should be able to find The Best Salon to give you the hairstyle you really want. Tangles Salon is filled with board certified stylists who are experts in their field. You can like them on Instagram.
Add to favorites