on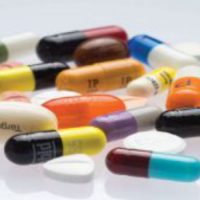 Any pharmaceutical company has to make a determination of the best packaging option for each of the medications they produce. For those medications in capsule, pill or tablet form, unit dose packaging is becoming an increasingly viable option.
The premise of this type of packaging, which typically uses blister packaging methods, allows patients, pharmacists, and hospital staff to dispense medications conveniently, safely and efficiently. It is also an ideal option for products sold over-the-counter, providing consumers with an easy way to transport a single dose safely and securely in its own packaging.
To help understand the benefits of this option to end users, both patients, and health care facilities, let's take a closer look at the advantages of unit dose packaging.
Safety
There are several safety factors involved in this type of packaging. Since the back of the blister pack is printed with the name of the medication, there is much less risk that medication will be confused for another.
Additionally, as each dose is separately packaged, there is no chance of contamination of the medication. For example, moisture cannot enter the blister package as it could a bulk bottle, eliminating degradation of the medication.
There is also the option for full compliance packaging with the blister packs. This includes child-resistant packaging, tamper proof packaging and specialized packaging options to eliminate the risk of counterfeit medications.
Inventory Management
Blister packs are very easy to count and manage as they can be stacked in trays for highly visible confirmation of supply levels. It is also easier to note any unauthorized decrease in the meds very quickly, something that is not possible to bottled and bulk medications.
For hospital staff, patients and pharmacists, unit dose packaging offers an efficient way to store, inventory and manage medications. This is a user-friendly, cost-effective packaging option that is ideal for a wide range of uses.
Add to favorites