Posted by
Aug 12, 2016
in
aluminum
|
0 comments
on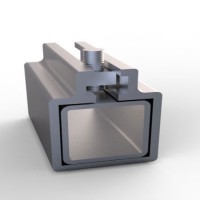 For home renovations and new home construction, there are some very particular and important reasons to add furring channels in some or all rooms of the home. While furring channel may be an older technology, it is still one of the most effective and low-cost options.
Generally, furring or hat channel is most commonly used on ceilings. It is called hat channel as in profile it looks like a man's hat. It has two side flanges that can be narrower or more pronounced, then the sides angle up and into the flat top. It is mounted to the studs in the wall or the rafters with the brim of the hat to the existing wall or ceiling and the top of the hat designed to be against the drywall or other board.
There are different heights and sizes in furring channels to suit all types of construction needs. There are some advantages to using different heights, and understanding the goal of using the channel will be important in selecting the correct option. The higher or tall channel will lift the interior surface off of the ceiling to a greater degree, allowing for a lower internal ceiling and more options for installation.
Soundproofing
One advantage to using furring channels on the ceiling and walls, particularly in a home entertainment room or a busy room in a home is to act as a sound reducing system.
By choosing a taller design of the hat channel, a gap is created between the ceiling or the walls creating a reduction in sound traveling through the materials. Insulation can also be used to act further to reduce sound between rooms.
Leveling
Particularly for renovation projects in older homes, shifting and settling can make it very challenging to create an even wall or ceiling surface. By using hat channel, the channel itself can be mounted directly to the interior or exterior wall or ceiling or hangers can be used that can be leveled on their own.
This saves having to shim or try to work with areas of the ceiling that may be higher or lower than others. Simply leveling the hat channel in the hangers makes this a simple job while providing a very secure and easy surface to fasten drywall sheets or other material.
While not a primary concern in most applications, hat channel is also non-flammable. In some types of construction, this is an essential component to meet fire codes and building requirements.
Add to favorites