Posted by
Sep 29, 2015
in
Funeral Services
|
0 comments
on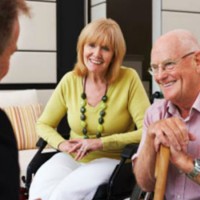 There are many good reasons to preplan for a funeral, including lessening the burden on loved ones left behind. However, what's not always so clear is whether or not a person should also prepay for his or her funeral. Here are a few of the benefits and drawbacks to paying for a Pre-Planned Funeral up front to help people decide if this is the right option for them.
Benefits of Prepayment
The primary benefit of prepaying for a funeral is to avoid paying more for the same services in the future. Currently, the average cost of a funeral is $7,045 according to the National Funeral Directors Association. That price is guaranteed to increase in the coming years as the funeral homes' costs go up. Paying for funeral expenses now can prevent loved ones from having to pay more in the future.
Another benefit is reducing the financial burden on loved ones. Funeral homes that offer preplanned funeral services typically allow customers to pay for their packages in installments over time. This way, family members won't be stressed out about having to find a way to pay for the funeral all at once or getting saddled with debt if they take out loans to cover the cost.
Drawbacks of Prepayment
One of the major drawbacks of prepaying funeral expenses is the uncertainty of whether or not the company will be around when the service is needed. If the funeral home goes out of business or declares bankruptcy before the funeral package can be redeemed, then that money may be lost forever.
Another drawback is the money will be tied up in funeral arrangements, and it may be difficult to get it back if a need for it arises. For instance, a person pays for the funeral when he or she is employed. However, the person loses that job and needs money for living expenses. Depending on the contract, it may not be possible to get a refund, or the funeral parlor may charge a hefty fee to cancel the prepayment.
In general, prepaying for a Pre-Planned Funeral is probably a good idea when death seems imminent, as in the case with advanced age or severe sickness. It's best to discuss all concerns with the funeral parlor before signing over a check. Contact Crown Hill Funeral Home and Cemetery for more information about prepaid funerals. You can follow them on Twitter.
Add to favorites