Posted by
Oct 2, 2015
in
Dentist
|
0 comments
on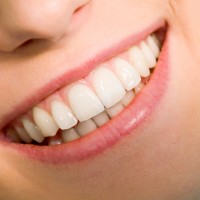 If you have decided on your new profession as a dentist in the South Loop, you're probably wondering how to become one and what they do. Dentists are an important part of people's lives because they prevent mouth problems and fix them when they arise. However, it's not for the faint of heart, and there will be a lot of work involved. You will be spending a lot of your time hovering over a person's face, which is considered extremely intimate.
Characteristics
Before going to school and learning about dentists, it is best to ensure you have what it takes. You will need excellent communication skills, manual dexterity and an aptitude and love of science. You may also require management skills and good people skills because you'll be managing employees and dealing with clients who may have a general fear of dentistry.
Prerequisites
In the United States, you must complete high school or get a GED before you can apply to a dental school in your area. However, it is usually best to take helpful high school courses, such as biology, chemistry, math, health and physics, which can help you prepare for college courses. Otherwise, you will take prerequisite courses the first year at college to get you up to speed.
Schooling
Most dental colleges require you to have a Bachelor's degree before you can enter their school. While you can get a Bachelor's in any field, most people choose a science major, since they'll need to know a lot about the various sciences in school and their career.
Dental schools will spell out which undergraduate courses you'll need to apply, so make sure you follow them closely. Otherwise, your application won't be approved, and it can be extremely difficult to get into a dental college.
DAT
The Dental Admissions Test will be the first thing you do, and will require a fee and scheduling with a Prometric Test Center. Your school of choice will likely be able to help you find out more about this test.
Apply
It is best to apply to multiple dental colleges because you don't know if or when you'll be accepted. However, make sure the school you select is accredited by the Commission on Dental Accreditation. The application process will focus on your DAT scores, as well as interviews, recommendations from others and your previous grades.
Attend/Pass
After acceptance into the college, you'll go for four years and take clinical and didactic courses. You may also be required to get hands-on training. Once you graduate, you can take your board exams, which include both state and national. Then, you can consider specializing in a field, such as pediatrics or prosthodontics.
Becoming a dentist in the South Loop doesn't mean you don't need one yourself. Visit Art of Modern Dentistry today to schedule a cleaning.
Add to favorites