Posted by
Oct 19, 2016
in
Home Improvement
|
0 comments
on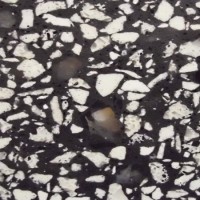 Marble, granite and quartz countertops are the most common options for MN homeowners looking for natural stone. It is important to realize that marble and granite are quarried in slabs while quartz is actually a man-made product of about 93% aggregates of quartz and 7% resin.
In general, all three are considered ideal products for countertops. There are some important considerations and differences and thinking through what you want and need in the countertop will be important.
Granite Countertops
Granite is perhaps the most common option for kitchen counters or those in the bathroom. Granite is available in the same earthy types of colors and tones as marble, but it tends to have a more defined pattern and a broader range of color options. Less costly than marble it is often confused with the more expensive material.
These countertops are fairly low maintenance but will require sealing. Once sealed they are practical to maintain and just require wiping down after use. Granite is considered to be heat resistant, but it is always recommended to use a trivet for hot pots and pans.
Marble Countertops

Marble requires slightly more care than granite. It is the more porous of the three, with quartz non-porous and granite moderately porous. Marble should be professionally sealed upon installation to protect the surface from staining. It will have very unique veining, as will granite, and it can be difficult to match the patterns between slabs. This is part of the appeal for most people.
Rich, vibrant and classical in its appearance, marble is considered the high-end material for countertops. It will require special cleaning products and should not be exposed to acidic beverages or food items to prevent etching.
Quartz Countertops
As quartz is a combination of natural stone and resin, there are significantly more color options and variations. It is also a non-porous option which means no need for sealing. It doesn't stain and it can be easily cleaned using typical household kitchen cleaners.
Quartz is durable, but as with other natural stone, you do need to be reasonable. All quartz countertops can chip and it is not heat tolerant to pots and pans just off the stove or out of the oven.
Any of these countertops will make a great addition to your kitchen. If you want a very low maintenance option with lots of color options choose quartz, while if you want a more traditional, natural stone consider granite or marble.
Add to favorites