on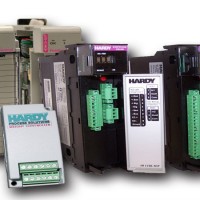 When it comes to bench scales, there are a range of different styles, models and weight capacities on the market today. A few companies offer a great selection of both smaller and larger scales, with top weights of 1000 pounds or 454 kilograms.
As with virtually any type of industrial scales, there are several considerations that should be front and center when you are making a choice. By comparing different scales and options, you will find the best unit and system to integrate into your current loading dock, production line or specific specialized needs.
Sealed
It is important for the bench scales under consideration to be hermetically sealed for many applications. Not only will this ensure the longest life of the unit, but it will also help to ensure full compliance with any regulations related to cleaning or sterilization of equipment in specific industries.
The sealed bench scales can be washed down with the rest of the equipment on the line or within the facility. Depending on the model and the construction design they may also be corrosive resistant, making them ideal for applications where the scales may be used in less than pristine environments.
Some scales are also specially designed for very dusty or dry uses as well. This may be critical to consider as these types of uses can be very hard on scales, particularly when not designed to be effectively sealed. With the right design and NTEP certification, these scales are invaluable and last a very long time.
Calibration
Since bench scales will need constant calibration to ensure accuracy, making sure the scale you use is easy to calibrate is critical. There are some scales available today that can self-calibrate without the need for test weights. This not only helps reduce the workload on employees, it also reduces the risk of cross-contamination with the use of a standard set of test weights.
Finally, you need to make sure the bench scales you are considering will integrate with your existing technology. Top scale manufacturers design scales that are simple plug-in or EtherNet/IP to allow synching with your current manufacturing control system.
When you need customized bench scales for a particular application, look for manufacturers with options to customize. You will be surprised at how an existing scale may actually work with your specific requirements on virtually any type of industrial application.
Add to favorites