Posted by
Feb 12, 2016
in
Business
|
0 comments
on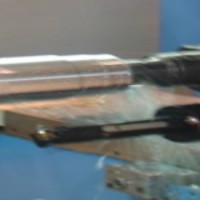 One of the most problematic issues with any type of agricultural equipment is the rough treatment it undergoes in the daily operation of the tractor or other piece of equipment. When it comes to tractor loader hydraulic cylinders, there are many different issues that can impact performance and a few that are a very clear sign that a replacement cylinder should be a priority.
There are different sizes and types of tractor loader hydraulic cylinders based on the size of the tractor and the necessary lift weight. Virtually all of these will be welded cylinders, and they will feature a double action design.
A double action cylinder has two connections to the pump through hydraulic hoses. One is at the bottom, to push the piston up, and the second is at the top of the cylinder, to push the piston back into the retracted position. This allows the cylinder to extend and retract without the need for a force to push the piston back.
Fluid Leaks and Issues
Low levels of hydraulic fluid in the system can result in tractor loader hydraulic cylinders that don't extend or retract or systems that work very slowly. Always check the level in the pump reservoir and ensure it is topped up.
Also, look for signs of hydraulic fluid leading at the couplers, on the hose, and around the seals. Check to make sure the correct type of hydraulic fluid is used in the system, and that it is being used under the correct temperatures. This is important in cold weather when the fluid in the system is not allowed to warm up to proper operating temperature.
The Cylinder is Slow
If the cylinder is operating slowly and fluid is not the issue, there are several other things that may be impeding the action of tractor loader hydraulic cylinders. Check to make sure that there is enough power getting to the hydraulic pump itself. Sometimes there may be a governor on the engine that is limiting the power generated and simply under-powering the pump.
There may also be wear and tear on the cylinder, the piston or the values that are creating the poor performance. These components may be repaired as individual parts or it may be more cost-effective to simply replace the old, worn tractor loader hydraulic cylinders for new and more efficient options.
Add to favorites